Allergy Season Aromatherapy Shower Steamers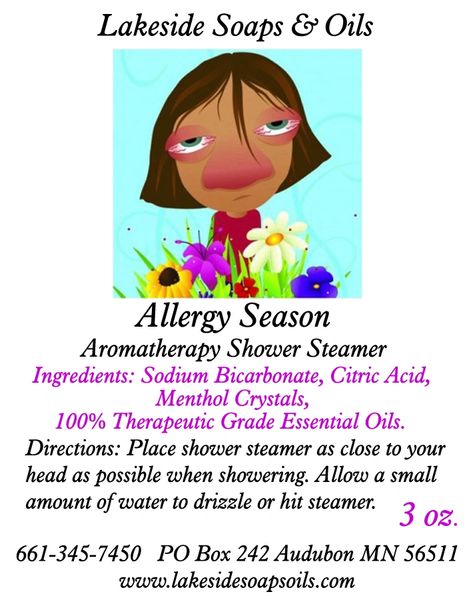 Allergy Season
Are you suffering from allergies? But fear not, nature has provided us with the perfect weapon to combat the nasty effects of those pesky pollens— Essential Oils! We have made these shower steamers with one of our best selling signature essential oils blends!
3 oz package contains 6 easy to use cubes.

Directions for Use:
For best results, place 1-3 showers steamer cubes as close to your head as possible when showering. Allow a small amount of water to hit the steamer or simply drizzle a small quantity of water on the steamer. Not placing steamer in direct running water allows the steamer to disperse at a slower rate prompting more than one use per cube.
Ingredients: Sodium Bicarbonate, Citric Acid, 100% Therapeutic Grade Essential Oils, Menthol Crystals.