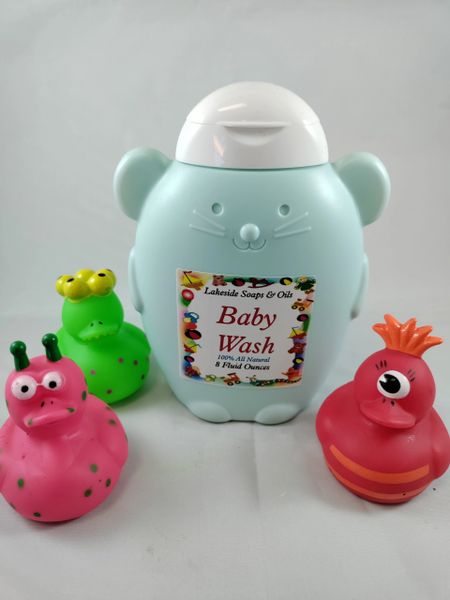 Baby Wash
8oz
Gentle multipurpose liquid baby soap, shampoo, bubble bath, great for kids too and anyone with very sensitive skin!
Very gentle cleanser, with loads of natural creamy bubbles. Soothing to delicate skin, clean-rinsing, with gentle skin nourishment, and a light, calming scent from pure therapeutic grade essential oils.

Ingredients: Purified Water, Saponified Coconut, Hemp, and Olive Oils, Vitamin E, Essential Oils, Citric Acid, Rosemary Extract.