Basil (Sweet) Essential Oil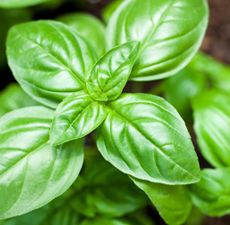 This Pure Therapeutic Grade Essential Oil is packaged in  a 15 ml Amber glass bottle with a phenolic cap.
Botanical Name: Ocimum basilicum
Plant Part: Leaves
Extraction Method: Steam Distilled
Origin: India
Color: Pale yellow to amber color liquid.
Aromatic Scent: This variety has a sweet vaguely anise-like, mint, smoky odor.
Cautions: May irritate sensitive skin. Do not use during pregnancy.