Copaiba Balsam Essential Oil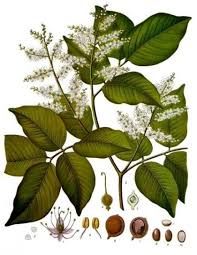 This Pure Therapeutic Grade Essential Oil is packaged in  a 15 ml Amber glass bottle with a phenolic cap.
Pure Copaiba Balsam Essential Oil
Botanical Name: Copaifera officinalis
Plant Parts: Crude resin
Extraction Method: Steam
Origin: Brazil
Color: Yellow to brownish in color and becomes darker when exposed to air.
Consistency: Medium to Thick
Strength of Aroma: Medium
Scent of Aroma: Warm, honey-like scent. It is rich and pleasant; it is easily identifiable as a base note. 
Cautions: Avoid use during pregnancy. Could cause possible dermal sensitization.