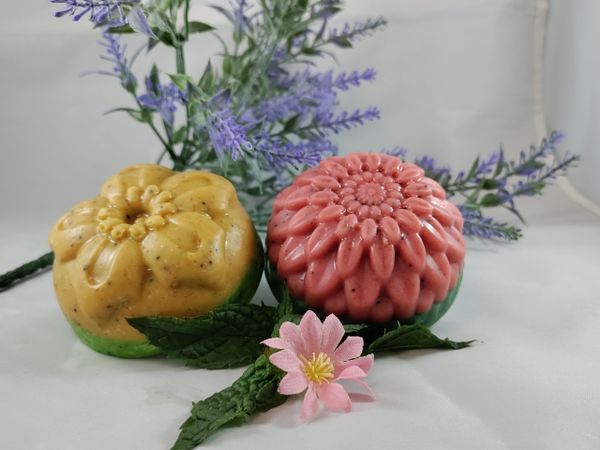 Gardener's Soap - For those who need the extra bit of help getting the dirt and mud off their calloused hands. It contains an abundance of ground orange peel, pumice and pink Himalayan salt as natural exfoliants. It is scented with a signature blend of essential oils and fragrance . We recommend this soap for your utility sink, as it is very exfoliating and rather rough for regular shower use. Customer favorite during the gardening season.

We hand craft this soap in small batches using the cold process method, which cures 4-6 weeks. Each bar comes shrink wrapped and labeled. Labels include ingredients and weight. We label with exact ingredients and minimum weight. Each bar is cut by hand so size and weight may vary slightly. 
4oz
Vegan Friendly
Biodegradable
100% Therapeutic Grade Essential Oils
Minnesota Grown Organic Oats

Free Of:
Detergents, Sulfates, Foaming Agents, Parabens, Phthalates, Glutens, Petroleum Derivatives, Lauryl/Laureth Sulfate, Propylene Glycol, and Animal Testing.
Ingredients: Organic Coconut Oil, Organic Sustainable Palm Oil, Organic Olive Oil, Organic Rice Bran Oil, Distilled Water, Sodium Hydroxide, Organic Shea Butter, Castor Oil, Avocado Oil, Colloidal Organic Oats, Essential Oils, Fragrance, Ground Orange Peel, Pumice, Himalayan Salt, Kaolin Clay, Mica.