Coconut Lemongrass Goat's Milk Lotion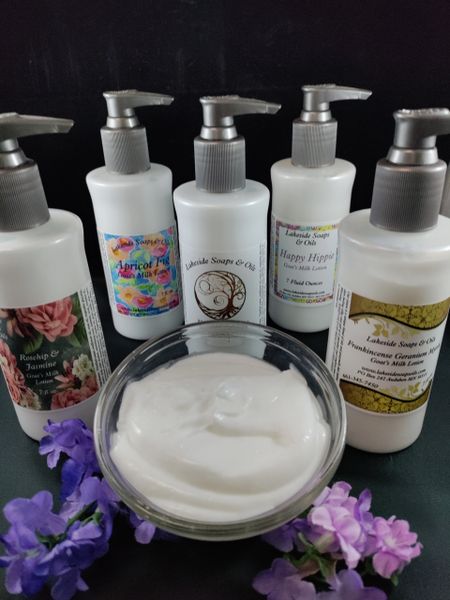 Lemongrass Coconut
Energizing!!! An eye opening blend of lemongrass & coconut to awaken your senses. You can just smell the sunshine and beach breeze!
Our lotion is a blend of moisturizing oils & goat milk that nourishes and conditions your skin leaving it soft and smooth. It is quickly absorbed and does not leave you feeling greasy. The unbelievably rich creamy feel of this lotion will leaving your skin looking and feeling amazing.
Goat's milk is widely known for its soothing, and calming properties. Goat's milk is a natural moisturizer, packed with protein, triglycerides and Vitamin A, B6, B12 and E, perfect for dry skin types.
7oz.
Ingredients: distilled water, sunflower oil, soya oil, vegetable glycerin, stearic acid, cetyl alcohol, emulsifying wax, palmitic acid, vitamin E, postassium sorbate, meadowfoam oil, jojoba oil, goat milk, aloe vera, vitamin C, citric acid, essential oils, and or fragrance, germall plus.