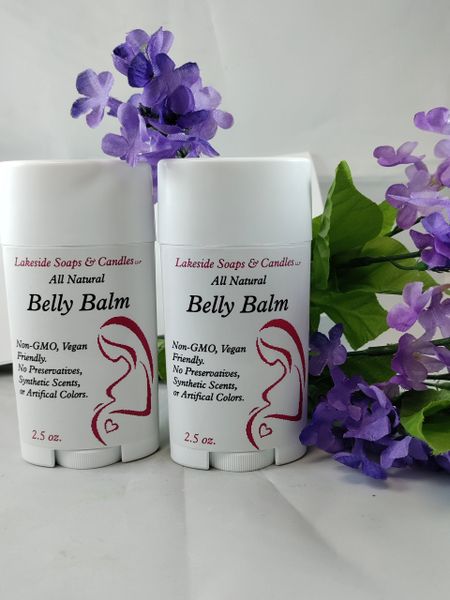 Belly Balm
2.5oz
For Expectant Moms to Be: A special belly balm for your baby bump.

Directions: Applying a generous amount all over your tummy before bed, (it takes about 5mins for the skin to fully absorb) then throw on an old comfy tee. By morning you will have the softest non-itchy baby bump around.

We know you are being careful about what you eat drink and put on your body so here is our full list of ingredients for your review:
Ingredients: Organic Coconut Oil, Cocoa Butter, Organic Mango Butter, Organic Shea Butter, Organic Beeswax, Vitamin E, Aloe Vera Oil, Essential Oils (Geranium, Calendula, Tangerine).