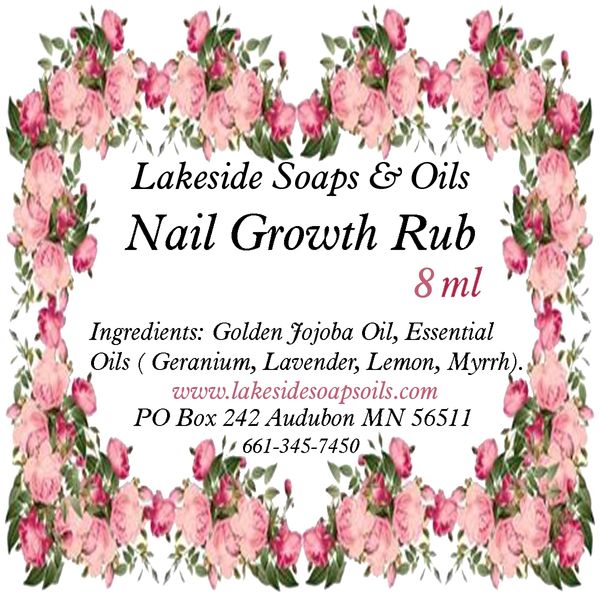 8ml Roller
Our nail oil is made with all-natural ingredients that promote nail strength, nail growth and harden while reducing brittleness.
Perfect for those with short or thin nails that take forever to grow or break easily. It also hydrates the cuticle and provides strength at the base of the nail. Golden Jojoba oil can help to moisturize and protect the nails, as well as the cuticles.
Directions: Apply oil daily to the entire nail (top and underneath) and the cuticle. 
Ingredients: Golden Jojoba oil, 100% Therapeutic Grade Essential Oils of Geranium, Lavender, Lemon & Myrrh.