Positive Energy Aromtherapy Shower Steamers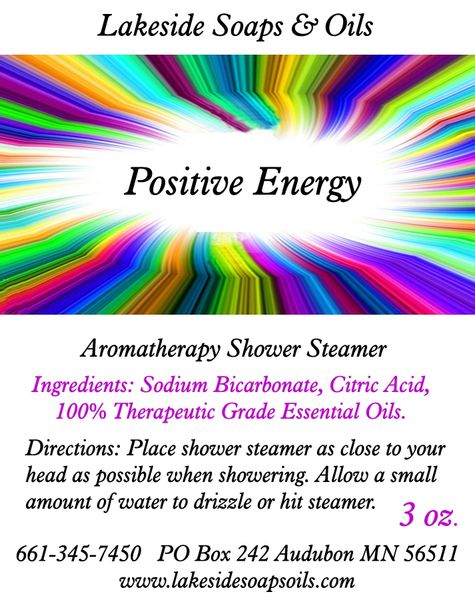 "Today I chose to focus only on the good things in my life!"
This is one of our favorite blends of essential oils for those days when you need a few minutes to relieve stress and nervous tensions. Enjoy this signature blend of essential oils that will help you release the negativity of the day. Breath in calmness and exhale tension.