Roman Chamomile 5% Dilution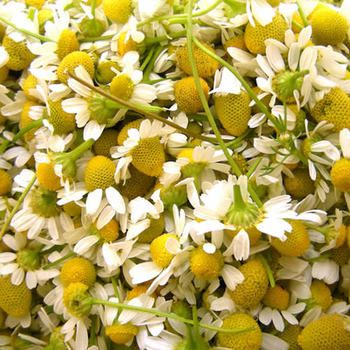 This Pure Therapeutic Grade Essential Oil is packaged in  a 15 ml Amber glass bottle with a phenolic cap.
Chamomile Roman Essential Oil 5% Dilution in Pure Jojoba
A member of the daisy family Asteraceae, Roman Chamomile's medicinal use dates back to the ancient Roman and Egyptian civilization.  Known as one among nine of the Saxon's nine sacred herbs, Roman Chamomile is also called by various other names like True Chamomile, Golden Chamomile, English Chamomile and the Noble Chamomile for its pacifying aroma and excellent remedial values.
Commonly accepted as the best smelling of the chamomiles, Chamomile Roman is a strong middle note with a relaxing grassy aroma. It is sometimes called Manzanilla (means 'Little Apple') in Spain and it was Pliny the Elder, Roman natural philosopher, who first mentioned the similarity of the fragrance of the Chamomile flowers to that of the apple blossoms. It was prevalently used as a strewing herb in the middle ages for perfuming the surroundings in special celebrations and events.
Jojoba Oil is a favorite carrier oil. In actuality, it is a liquid wax. It closely resembles the sebum of the skin, and is rich in vitamin E.