Spruce Black Essential Oil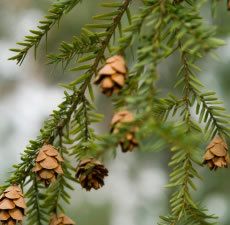 This Pure Therapeutic Grade Essential Oil is packaged in  a 15 ml Amber glass bottle with a phenolic cap.
Country of Origin: Canada
Botanical Name: Picea Mariana
Names: Black Spruce, Spruce
Parts Used: Branch and Bark
Extraction Method: Steam Distilled
Scent: Medium, Fresh, Clean with Sweet Woody and Earthy Hints
Spruce Black Essential Oil is derived from the branch and bark of the Picea Mariana tree, native to the Arctic regions, North America, and Canada. The tree has a straight trunk, with a narrow pointed crown, made up of short dropping branches, with upturned tips. The leaves are needle-like, and the tree produces small cones that turn dark purple upon ripening.