Positive Energy Bath Salts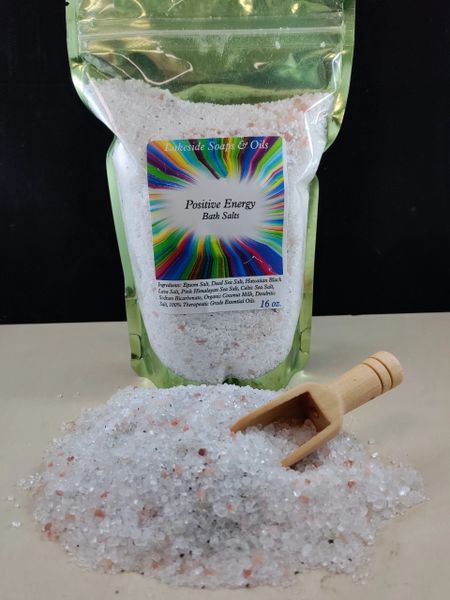 "Today I chose to focus only on the good things in my life!"
This is one of our favorite blends of essential oils for those days when you need a few minutes to relieve stress and nervous tensions. Enjoy this signature blend of essential oils that will help you release the negativity of the day. Breath in calmness and exhale tension.
The 100% natural ingredients were paired together to please the senses, soothe the skin and calm the mind. Add 1/4 - 1/2 cup to your bath and simply soak.
Ingredients:
Epsom Salt, Dead Sea Salt, Hawaiian Black Lava Salt, Pink Himalayan Sea Salt, Celtic Sea Salt, Sodium Bicarbonate, Organic Coconut Milk, Dendritic Salt, 100% Therapeutic Grade Essential Oils.