Paradise Sunset Bath Salts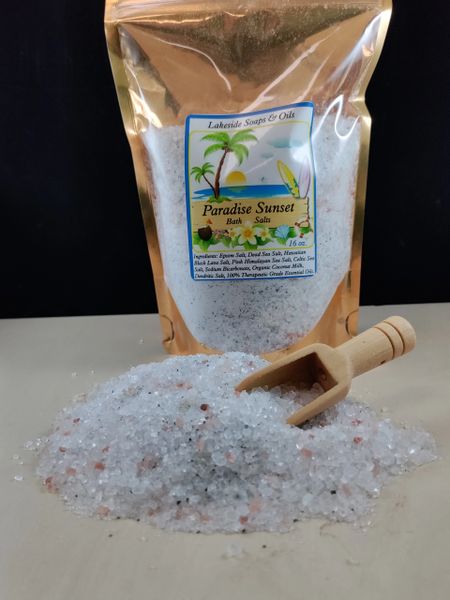 Think... beaches, citrus and flowers in the comfort of your own bathtub; this quintessential aroma is a mixture of summer smells. It is not overpowering in any way, citrus can be a strong smell but this is the perfect blend of citrus & coconut.
The 100% natural ingredients were paired together to please the senses, soothe the skin and calm the mind. Add 1/4 - 1/2 cup to your bath and simply soak.
Ingredients:
Epsom Salt, Dead Sea Salt, Hawaiian Black Lava Salt, Pink Himalayan Sea Salt, Celtic Sea Salt, Sodium Bicarbonate, Organic Coconut Milk, Dendritic Salt, 100% Therapeutic Grade Essential Oils, Fragrance.