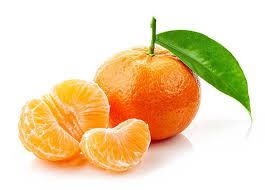 This Pure Therapeutic Grade Essential Oil is packaged in  a 15 ml Amber glass bottle with a phenolic cap.
The Tangerine tree was originally native to China, but is now grown predominantly in the United States and Sicily in Italy. The tree is also very similar to the Mandarin.
Tangerine Essential Oil has the typical citrus scent - fresh, radiant, and tangy sweet. With only subtle differences, it smells a lot like the Mandarin, with some even considering them identical. In comparison to Sweet Orange, Tangerine can be seen as lighter with more candy-like tones.
Cautions: Tangerine Essential Oil is similar to other essential oils in the citrus family in that it can be photo toxic. Care should be taken not to expose the skin to sunlight after a treatment. Similarly, the oil should be diluted well before use on the skin. Avoid use during pregnancy.