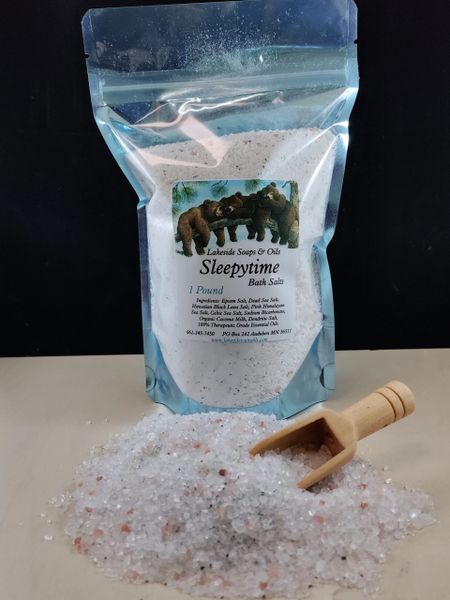 Sleepy Time
Our Sleepy Time Bath Salts has a relaxing signature blend of essential oils that promotes restful sleep. Enjoy in a foot bath or full body bath before bed.
The 100% natural ingredients were paired together to please the senses, soothe the skin and calm the mind. Add 1/4 - 1/2 cup to your bath and simply soak.
Ingredients:
Epsom Salt, Dead Sea Salt, Hawaiian Black Lava Salt, Pink Himalayan Sea Salt, Celtic Sea Salt, Sodium Bicarbonate, Organic Coconut Milk, Dendritic Salt, 100% Therapeutic Grade Essential Oils.