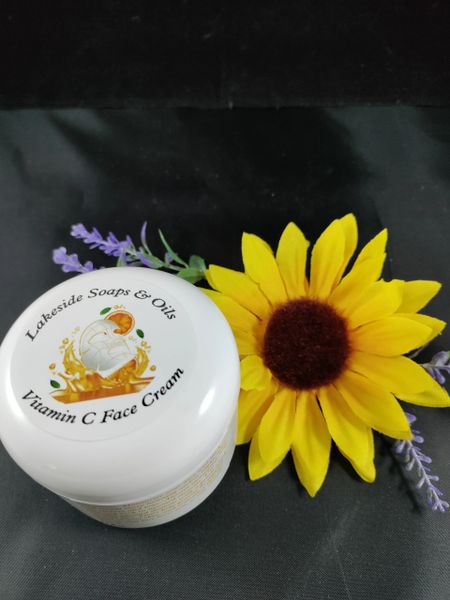 4oz Jar
A Customer Favorite!
This simple, rich cream is packed with Vitamin C Esters that skin craves. Leaves your skin thanking you with this natural, silky nourishment.
Superstar Ingredients: Organic Coconut Oil, Vitamins C & E, Organic Blueberry, Organic Raspberry, Organic Cranberry Extracts & Rosehip Oil!.
No added Parabens & Phthalates
Directions: Moisturize your clean face & neck morning & night. Always moisturize in an upwards motion.
Ingredients: Organic Aloe Juice, Organic Coconut Oil, Emulsifying Wax, Glycerin, Stearic Acid, Vitamin C, Phenoxyehanol, Vitamin E, Sunflower Oil, Green Clay Extract, Organic Blueberry Extract, Organic Red Raspberry Extract, Organic Cranberry Extract, Organic White Willow Bark Extract, Rosehip Oil, Organic Neem Oil, Organic Rosemary Extract, Organic Alcohol, Xanthan Gum, Tetrasodium Glutamate Diacetate.