Wintergreen Essential Oil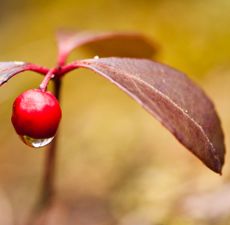 This Pure Therapeutic Grade Essential Oil is packaged in  a 15 ml Amber glass bottle with a phenolic cap.
Pure Wintergreen Essential Oil
Botanical Name: Gaultheria Procumbens
Plant Part: Leaves
Extraction Method: Steam Distilled
Origin: India
Color: Colorless to pale yellow clear liquid.
Consistency: Thin
Note: Middle Strength of Aroma: Strong Aromatic Scent: Wintergreen Essential Oil has a strong mint candy flavor.
Cautions: Avoid use if pregnant. Safety in young children, nursing women, or those with severe liver or kidney disease is not known.