Green Tea & Hibiscus Face Wash (All Skin Types)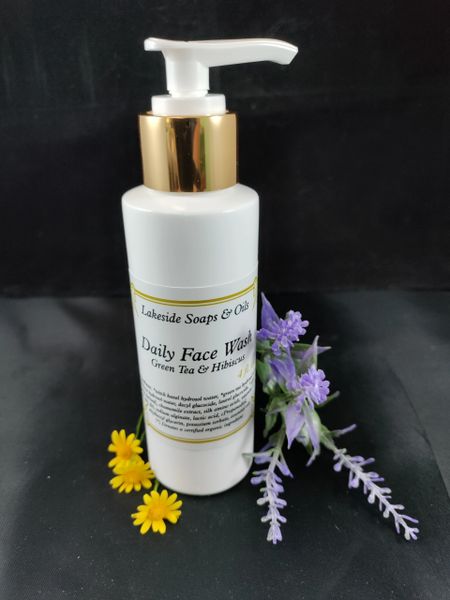 All Skin Types Face Wash
4 oz.
Mild and gentle, this cleanser contains NO sulfates, alcohol, parabens, gluten nor phthalates. What it does contain are ingredients that are packed full of skin enriching ingredients, designed to help clean, then tighten pores without compromising your skins natural balance. We recommend this face wash for any skin type.
Designed not to foam much, but it does have a slight foaming action with a gel-like consistency. It's pH balanced to 5.5 for those of you who are concerned about pH levels. Essential Oils of Lavender & Roman Chamomile round out this amazingly gentle face cleanser.
Ingredients: Organic Witch Hazel Hydrosol Water, Organic Green Tea Hydrosol Water, Organic Hibiscus Hydrosol Water, Decyl Glucocide, Laurel Glucocide, Organic Glycerin (palm derived), Chamomile Extract, Silk Amino Acids, Vitamin C, Vitamin E, Vitamin B3, Vitamin B5, Vitamin B6, Sodium Alginate,Lactic Acid, cPropanediol (and) Ethylhexyl Glycerin (and)Potassium Sorbate, Organic Carrot Seed Oil, Essential Oils of Lavender & Roman Chamomile.
Made with 79% certified organic ingredients.