Cleansing Waters Bath Salts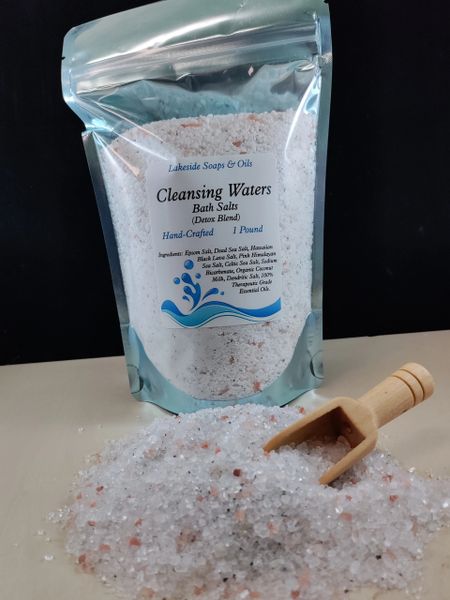 Had a rough weekend? Starting a new diet? Getting over sickness? Just need to add some umph to your day! This is the salt for you. Created to pull toxins from your body and relax your mind.
This amazing blend of ingredients will please the senses, soothe the skin and calm the mind. Add 1/4 - 1/2 cup to your bath and simply soak.
Ingredients:
Epsom Salt, Dead Sea Salt, Hawaiian Black Lava Salt, Pink Himalayan Sea Salt, Celtic Sea Salt, Sodium Bicarbonate, Organic Coconut Milk, Dendritic Salt, 100% Therapeutic Grade Essential Oils.