Argan & Olive Oil Cuticle Balm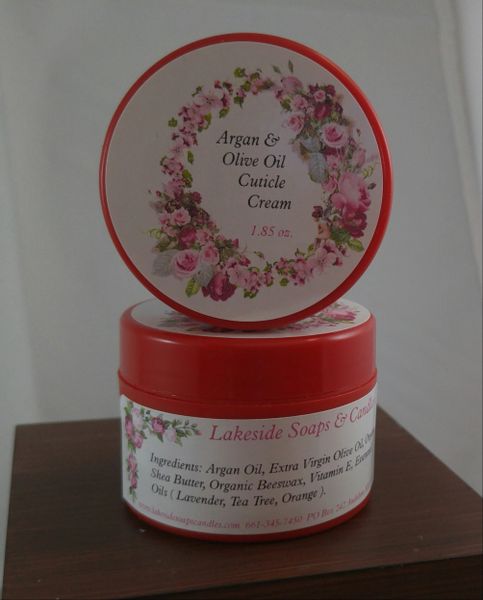 1.85oz
Cuticle care is important, as they can get dry, crack, peel, and flake just like the skin does. The key to healthy cuticles is to keep them moisturized. Our cuticle balm is packed full of skin loving oils,(Argan Oil, Extra Virgin Olive Oil, Organic Shea Butter) and a generous amount of  organic beeswax.  With a signature blend of 100% therapeutic grade essential oil in this balm, it will promote the health and appearance of your cuticles/nails.

Directions: Apply a very small amount onto each of your cuticles and the skin around your nail bed, massage with small circles. Best to use at nighttime due to it's oily nature.
Ingredients: Argan Oil, Organic Extra Virgin Olive Oil, Organic Beeswax, Organic Shea Butter, Vitamin E, Essential Oils of Lavender, Tea Tree, Ylang Ylang & Orange.