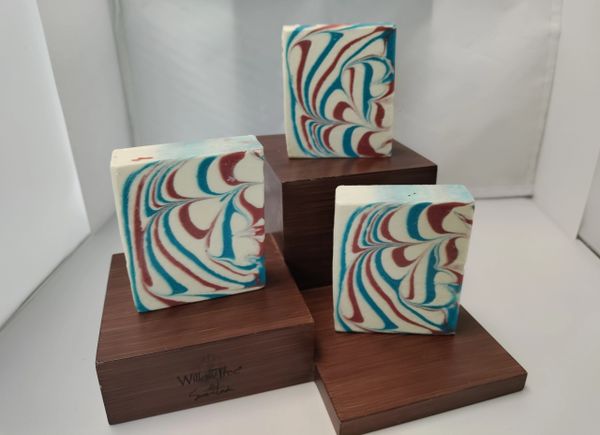 Barber Shop Soap – One of our best sellers. You can't go wrong with this classic, refreshingly clean and very masculine.
We hand craft this soap in small batches using the cold process method, which cures 4-6 weeks. Each bar comes shrink wrapped and labeled. Labels include ingredients and weight. We label with exact ingredients and minimum weight. Each bar is cut by hand so size and weight may vary slightly. 
4oz
Vegan Friendly
Biodegradable
100% Therapeutic Grade Essential Oils
Minnesota Grown Organic Oats
Free Of:
Detergents, Sulfates, Foaming Agents, Parabens, Phthalates, Glutens, Petroleum Derivatives, Lauryl/Laureth Sulfate, Propylene Glycol, and Animal Testing.
Ingredients: Organic Coconut Oil, Organic Sustainable Palm Oil, Organic Olive Oil, Organic Rice Bran Oil, Distilled Water, Sodium Hydroxide, Organic Shea Butter, Castor Oil, Avocado Oil, Colloidal Organic Minnesota Oats, Essential Oils, Fragrance, Mica.