Cinnamon Bark Essential Oil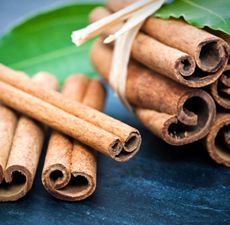 This Pure Therapeutic Grade Essential Oil is packaged in  a 15 ml Amber glass bottle with a phenolic cap.
Pure Cinnamon Bark Essential Oil
Botanical Name: Cinnamonum Zeylanicum
Country of Origin: Madagascar
Extraction Method: Steam Distillation
Plant Part: Wood / Bark
A middle note of strong aroma, it has a warm, spicy scent characteristic of cinnamon.
Cautions: Cinnamon Bark Essential Oil can be irritating to the skin and mucous membranes - particularly in large doses. It should always be used in dilution. Avoid use during pregnancy.