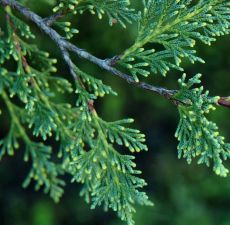 This Pure Therapeutic Grade Essential Oil is packaged in  a 15 ml Amber glass bottle with a phenolic cap.
Pure Cypress (French) Essential Oil
Botanical Name: Cupressus sempervirens
Plant Part: Needles and Twigs
Extraction Method: Steam Distilled
Origin: France
Cypress French Essential Oil has a spicy, herbaceous, slightly woody evergreen aroma. It is fresh and clean.
Cautions: None known. This oil is regarded as being very gentle and suitable for all skin types.