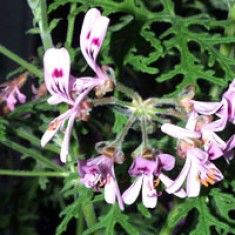 This Pure Therapeutic Grade Essential Oil is packaged in  a 15 ml Amber glass bottle with a phenolic cap.
Pure Geranium Essential Oil
Botanical Name: Pelargonium graveolens
Plant Part: Leaves & Flowers
Extraction Method: Steam Distilled
Origin: Egypt
Cautions: Geranium Oil is non-toxic, non-irritant and generally non-sensitizing. It can cause sensitivity in some people and due to the fact that it balances the hormonal system, it should be avoided during pregnancy.