Heavenly Heels & Foot Balm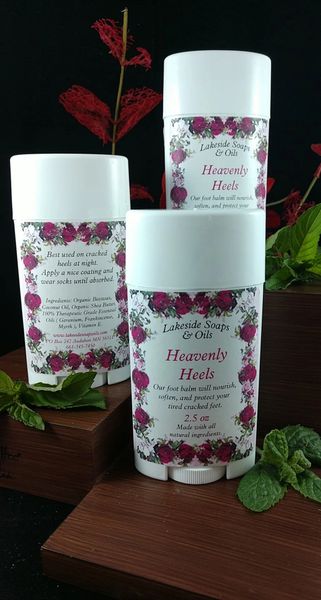 "Because life is always better barefoot" 

2.5oz Easy Dial Up Tube
Our all natural heel balm is made with Organic Beeswax, nourishing Organic Shea Butter, and Coconut Oil. We have added a special blend of 100% therapeutic grade essentials oils which help with soothing dry and cracked heels and skin.
Directions: Use at night - apply the foot balm liberally to your heels and, sides of feet and bottoms of toes and put on a pair of socks before going to bed. This balm will moisturize and soften your feet and heels while you sleep.
Ingredients: Organic Beeswax, Organic Shea Butter, Coconut Oil, Essential Oils of (Geranium, Frankincense, Myrrh, Ylang Ylang), Vitamin E.