Lavender Chamomile Bath Salts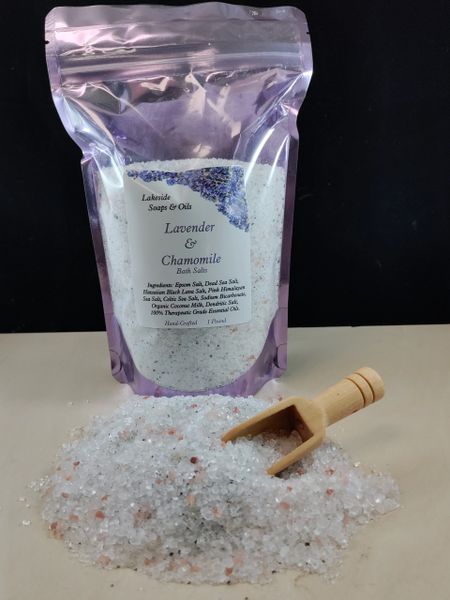 Lavender Chamomile

Relax in a bath filled with the enchanting aroma of chamomile and lavender. Allow your mind, body and spirit to soak up the calming and relaxing effects of this heavenly harmonious blend. 
The 100% natural ingredients were paired together to please the senses, soothe the skin and calm the mind. Add 1/4 - 1/2 cup to your bath and simply soak.

Ingredients:
Epsom Salt, Dead Sea Salt, Hawaiian Black Lava Salt, Pink Himalayan Sea Salt, Celtic Sea Salt, Sodium Bicarbonate, Organic Coconut Milk, Dendritic Salt, 100% Therapeutic Grade Essential Oils.
.