Lemongrass Breeze Bath Salts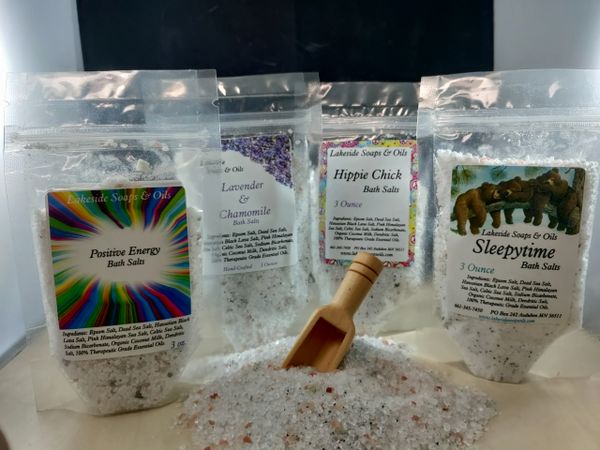 Lemongrass Breeze
Hands Down, My Favorite Bath Salts EVER!!!
These bath salts are invigorating, but gently enough pamper and soothe your body & mind. You will feel revitalized after soaking in these bath salts!
The 100% natural ingredients were paired together to please the senses, soothe the skin and calm the mind. Add 1/4- 1/2 cup to your bath and Simply Soak. 
Ingredients:
Epsom Salt, Dead Sea Salt, Hawaiian Black Lava Salt, Pink Himalayan Sea Salt, Celtic Sea Salt, Sodium Bicarbonate, Organic Coconut Milk, Dendritic Salt, 100% Therapeutic Grade Essential Oils.