Stress Buster Aromatherapy Shower Steamer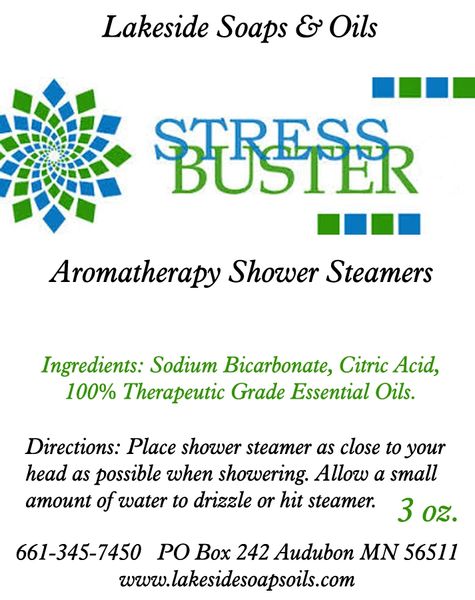 This is one of our favorite blends of essential oils for those days when you need a few minutes to relieve stress and nervous tensions. Enjoy this signature blend of essential oils that will help you release the stress of the day. Breath in calmness and exhale tension.
3 oz package contains 6 easy to use cubes.
Directions for Use:
For best results, place 1-3 showers steamer cubes as close to your head as possible when showering. Allow a small amount of water to hit the steamer or simply drizzle a small quantity of water on the steamer. Not placing steamer in direct running water allows the steamer to disperse at a slower rate prompting more than one use per cube.
Ingredients: Sodium Bicarbonate, Citric Acid, 100% Therapeutic Grade Essential Oils.