Thyme (Red) Essential Oil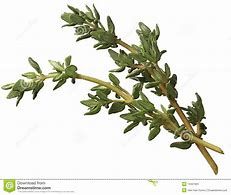 This Pure Therapeutic Grade Essential Oil is packaged in  a 15 ml Amber glass bottle with a phenolic cap.
Red Thyme Essential Oil has a fresh, herbaceous, medicinal scent. It has often been described as sharp and warming.
Cautions: Red Thyme Essential Oil should be avoid during pregnancy, or if a history of high blood pressure exists. Red Thyme contains a high amount of toxic phenols (carvacrol and thymol) that can irritate mucus membranes, cause skin irritation and skin sensitization.